We Make It Easier!
Bankruptcy – Judgments – Credit Restoration – Civil – Foreclosure Prevention
Professional Document Filing Service Inc. (PDFS), is a virtual alternative document service provider. Our team of qualified professional's assist offices with burgeoning caseloads.
All documents are professionally drafted typically within 24 to 72 hours and
3 hours for "Emergency Filings" for court ready documents to be filed in the perspective courthouse nearest you.

"We are federally designated to assist people with the filing of petitions in
Debt Relief under the United States Bankruptcy Code."
We help stop all of the following creditor's actions:
Repossession
Car Boot
Credit Card Debt
Utility Shut-off
Driver's License Suspension For Parking Tickets or Judgments
Wage Garnishment
Bill Collectors
Harassing Telephone Calls
Lawsuits
IRS
Deductions For Past Due Child Support
Foreclosure
Short Sales
All Creditors' Actions
Medical Bills
Evictions
All official forms required for filing bankruptcy are prepared and court ready at affordable prices!!
We are not attorneys. We do not offer legal advice.

Recent studies indicate at least 2⁄3 of people who file in courts do so without costly counsels representing them.
Here at PDFS we know the importance of having forms prepared correctly and in timely manner.
With a staff that offers civil preparation services which can significantly reduce the cost and save you financially.
We prepare and also prepare responses to:
Uncontested Divorce
Divorce Answers
Step Parent Adoption
Child Custody
Custody Modifications
Civil Claims
Civil Claims Answers
Counter Claims
Name Change
Restoration of Gun Rights

Expect the highest quality virtual service saving you time and money. We provide the results that deliver many options for property owners facing foreclosure or are behind on mortgage payments. We like helping homeowners regain solace and peace of mind. PDFS offer clients the following services:
Mortgage Modification
Principal Reduction Assistance
Foreclosure Forbearance
Short Sale
Mortgage Assistance
Counseling

PDFS is here the moment you need to file important documents.
ADDRESS
Corporate Office
101 S Palafox Pl, #13083
Pensacola, Florida 32591
Send us an electronic message and we will get back to you as soon as possible.
CALL TODAY! WE MAKE THINGS EASIER
Disclaimer
Professional Document Filing Service Inc. We do not offer legal advice. We are not attorneys.
We Apologize
Professional Document Filing Service, Inc. does not offer services to residents in the state of Arizona.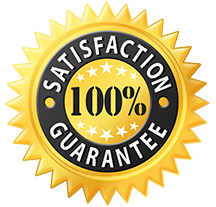 Professional Document Filing Service, Inc. is a proud member of the FALDP